The US Department of Defense ("DoD") published a Quick Reference Guide that is designed to assist both DoD and contractor staff with identifying and marking Controlled Unclassified Information ("CUI"). The Quick Reference Guide is a handy reminder of the CUI marking requirements for those who have undergone the DoD Mandatory CU Training.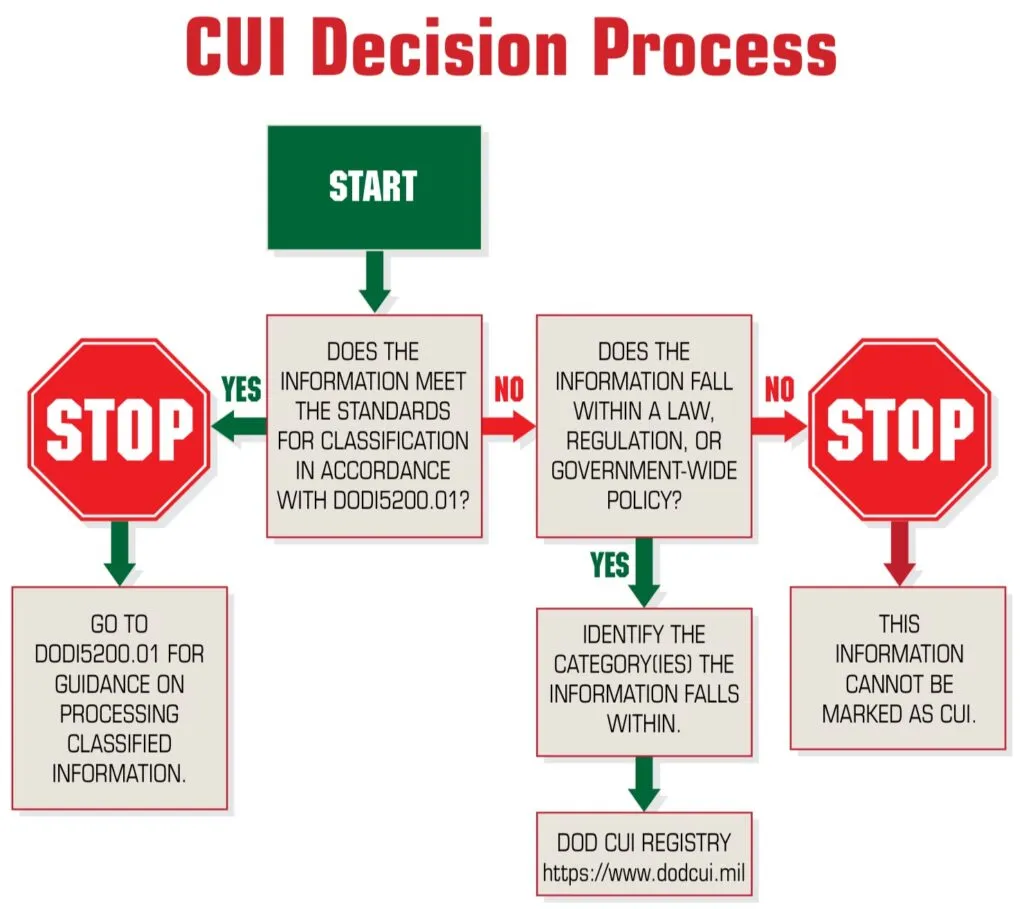 A flow chart on Page 2 of the Guide outlines DoD's decision-making process for determining when information is CUI. Of note is DoD's emphasis, in accordance with the NARA ISOO requirements, that if information is not protected by a law, regulation, or government-wide policy, then it is not CUI. On Page 1, DoD also reinforces that CUI not to be used to:
Conceal violations of the law, inefficiency, or administrative errors;
Prevent embarrassment to a person, organization, or agency;
Prevent open competition;
Control information that does not require protection under a law or regulation.
DoD also published an updated set of training slides on the DoDCUI.mil website. Slide 16 of the training discusses "portion marking", or marking different portions of a document with different CUI/unclassified markings. While DoD's position is that portion marking is optional, we suspect that portion marking will become common in many documents because of the need to flow down certain information to subcontractors.