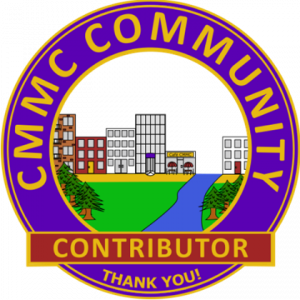 The CMMC Information Institute is proud to announce the 2022 CMMC Community Contributor Award winners! The CMMC Community Contributor Awards are presented to those making strong, positive contributions to the supply chain cybersecurity. This year's awardees include individuals from diverse backgrounds, including previous government employees, those helping to create training and awareness programs, and those advocating for increased visibility into, and effective oversight of, the US government's supply chain. We appreciate their efforts and are glad to recognize the positive contributions they have made!
This year's awardees are:
Amira Armond, Kieri Solutions
Katie Arrington, Katie for Congress
Regan Edens, DTC Global
Jacob Horne, Summit 7
Karlton Johnson, Delaine Strategies
Michael Kelleher, MD MEP
Darren King, formerly DCMA DIBCAC
Richard ("Doc") Klodnicki, Aereti
Robert Metzger, Rogers | Joseph | O'Donnell
Amy Starzynski Coddens, Indiana University / REN-ISAC
Matthew Titcombe, Peak Infosec
Richard Wakeman, Microsoft
Amy Williams, BlueVoyant
For more details about the awardees' contributions, and for the full list of awardees, please visit our CMMC Community Contributors page.
Do you know someone who has made a contribution worthy of an award? Nominations can be submitted via our CMMC Community Award Nomination page.